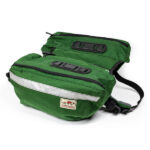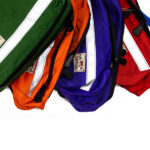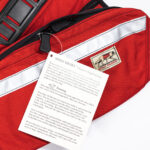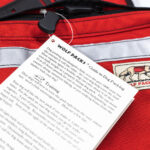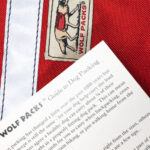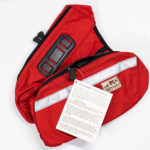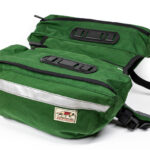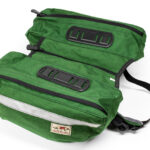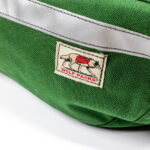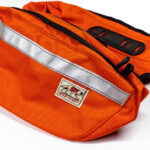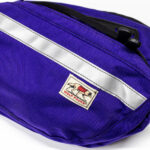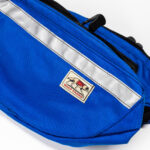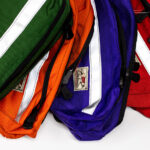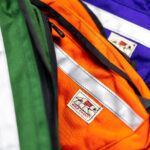 Wolf Packs Reflector™
$74.00
Wolf Packs Reflector™ dog pack features Scotchlite reflective trim. This will dramatically increase safety in areas where you and your dog will be out on roads at night. The reflective material is a grey color during the day, but reflects bright white back to motorists.
We use tough Cordura Plus nylon fabric for this pack. They are available in red, forest green, royal blue, purple, and orange. This item is made in the USA.
Please measure your dog! Our sizes run larger than you might think. Prior to ordering, please review our Fitting Your Dog page, so that you will choose the correct size.
Visit our blog to see beautiful customer supplied photos Reflector dog packs and our other dog backpacks in action. Our downloads page offers the informative Trail Dog Brochure to print out and post at a trailhead, or to pass out to folks you meet along the trail. This brochure was composed as a joint effort by subscribers to the Trail Dog List. We also have Lost Pet Tags (Adobe Acrobat Files) for male or female dogs for you to download. These tags could help with a reunion should you become separated from your dog on the trail. Simply print the tag, fill in the information, fold in half, have it laminated, and attach to your dog's pack or collar.