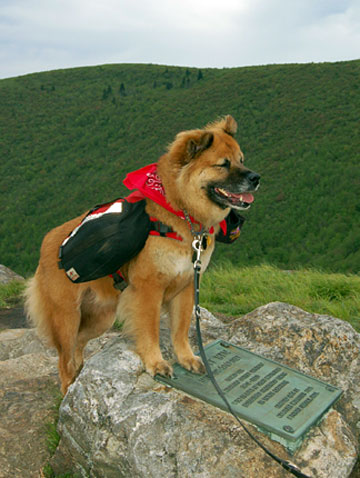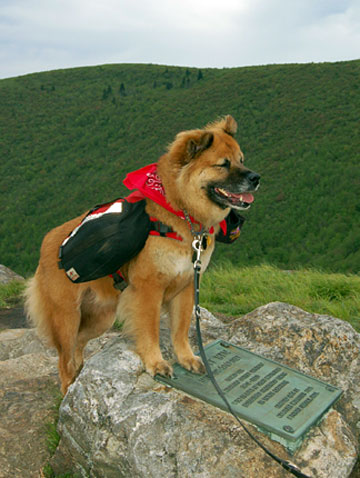 Anna has been outfitting her dogs with our dog packs for a long time. She just sent us these nice pictures of Eve (left) and Astrid (below). Eve is standing on the summit marker of Tennent Mountain. It is part of the Pisgah Ridge and leads to the Art Loeb and Ivestor Gap.
This is what Anna has to say about her dogs:
Here are some pics of my girls wearing their Banzai packs. Eve, now a 10 year old Chow mix, has the red one and Astrid, a 14 month old Central Asian Shepherd Dog, has the purple one. Eve's pack is nearly as old as she is!