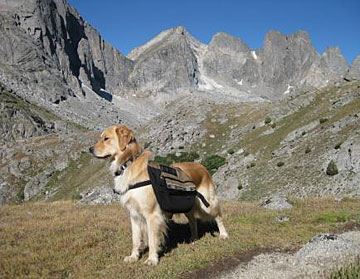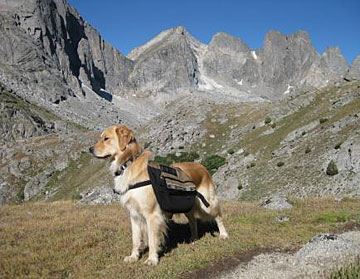 Here is Todd Nelson's Golden Retriever Juno hiking in Wyoming's remote and rugged Wind River Mountains with her Native dog pack. Todd sent us the following message with Juno's photo:
I know you all are heading up to the mountains soon, and will be closed for a week, but I wanted to share with you a few photos of my Golden retriever, Juno, looking very 'smart' in her new pack, while hiking this past week in the Wind River Range, specifically Cirque of the Towers.
Awesome pack, which fit her great and held everything we needed for a week. It's a simple division of responsibilities. I carry my own stuff; she carries her own stuff….in her new pack!

Thanks again for a great product!